2015 - The Cocker Spaniel Club Of Ireland's 84th Breed Championship Show
It's our 83nd Show and we look forward to sharing the day with the dogs and exhibitors that make our Community so special. We would like to extend an invitation to past exhibitors/members and to new exhibitors to come share the occasion and memories. Please pass the word.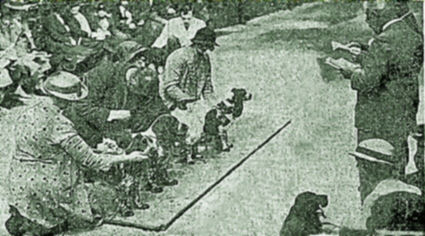 IMPORTANT DATES
Date of Show
-
SATURDAY, March 25th, 2017
Closing Date for Entries
Online
-
March 16th, 2017.
Closing Date for Entries
(By Postmark)
-
March 9th, 2017.
Judge
-
Mrs. Catherine Mason (Lynshow) UK.
Start Time of Judging
-
11:00 AM.
Schedule
We truely wish to thank "ROYAL CANIN" for their continued generosity in sponsoring our event. Your continued support of this Breed club has been truely special, - thank you.
Please Note, Membership fees are due please at the show and secondly, this year we share a venue following IKC options with a charity event, as such we are not hosting a Canteen on behalf on the Club this year. We hope as such, to at best make the Show cost neutral. We will hold an internal Club raffle, please be generous in supporting donations and raffle gifts this year, thank you.
Directions
The National Show Centre is located on the main Dublin to Belfast road, a short distance from Dublin Airport, the M50, the M1 motorways and Swords. Dublin city centre is 20/30 minutes away and Belfast is a 2 hours drive.

View The IKC National Show Centre in a larger map