2022 - The Cocker Spaniel Club Of Ireland's 87th Breed Championship Show
It's our 87th Show and after a two year break due to Covic 19, we look forward to sharing the day with the dogs and exhibitors that make our Community so special. We would like to extend an invitation to past exhibitors/members and to new exhibitors to come share the occasion and memories. Please pass the word.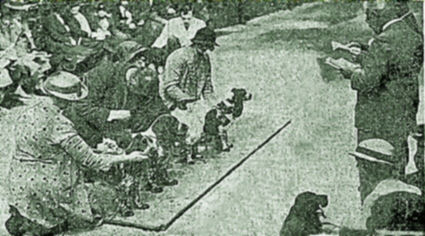 IMPORTANT DATES
| | | |
| --- | --- | --- |
| Date of Show | - | SATURDAY, April 23rd, 2022 |
| Judge | - | Nikki Hughes Ruigrok. |
Schedule
We truely wish to thank "ROYAL CANIN" for their continued generosity in sponsoring our event. Your continued support of this Breed club has been truely special, - thank you.
Please Note, Membership fees are due please at the show and secondly, this year we share a venue with the Irish Gundog and Field Open Show, as such we are not hosting a Canteen on behalf on the Club this year. Soft drinks, tea and coffee will be available at the venue. Thank you.
Directions
The Pairc Na Gael, Dunsany, Co. Meath. C15 RP29.