The Harmac Cup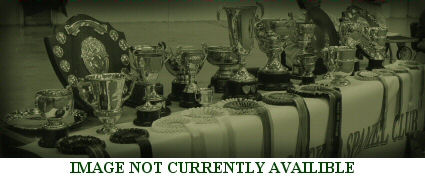 The Harmac Cup

Presented by

McCausland & Harvey
First offered for the Club show in 1944. Won outright by Mrs. O'Neill at the March 1951 IKC show with Joy of Hy-Niall. Previous winners Ulster Spaniel Club Show & Cocker Spaniel Club of Ireland Club Show 1947 - Cleo of Hy-Niall and Cocker Spaniel Club of Ireland Club Show 1948 - Mareo of Hy-Niall. However the Cup was lost in 1950 while in the care of a well known Dublin jewellers, replaced in 1952 and somewhat less than promptly awarded.
Offered
1944 Best puppy dog or bitch any colour owned by a fully paid up member of Ulster Cocker Spaniel Club / Cocker Spaniel Club Of Ireland. To be won 4 times by 3 different exhibits. To be competed for at the Irish Kennel Club Show, Belfast Championship Show, the Ulster Spaniel Club Show and the Cocker Spaniel Club of Ireland Championship Show.
19?.
19?.
---
McCausland & Harvey
Harmac Affix.
Mr. William McCausland
Of Knock, Belfast and later Blaris Lodge, Lisburn (now the home of Lisburn Golf Club). Melfort Affix. Mr. McCausland was a member of the Irish Spaniel Club since 1924 and a member since foundation of this Club. Elected as Vice President in 1932. He passed away in July 1953.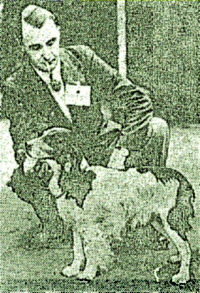 Mr. William McCausland at the Club Show on Saturday, 13/04/1946,
with his bitch Harmac Helma where she took reserve Best in Show..
Saturday October 29, 1932
Mr. H. S. Harvey
Upper Malone, Dunmurry, Belfast.