The "Mid-Day Sun" of Henfor Cup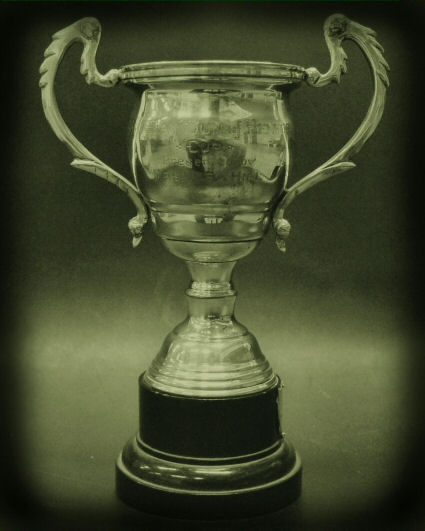 "Mid-Day Sun" of Henfor Cup

Presented by

Mrs. Vera Hill
First offered for the Club show in 19 ?????.
Offered
1973 Best Parti-colour bred in Ireland by Exhibitor.
1978 Reserve Green Star Bitch..
2008 Open Bitch.
Engravings/Plaques
1974 Miss. E. J. Dolans - Harlington of Regles
2002 K. T. Stewart's - Lambeg Black Rose
---
The Vera Hill Memorial Plaque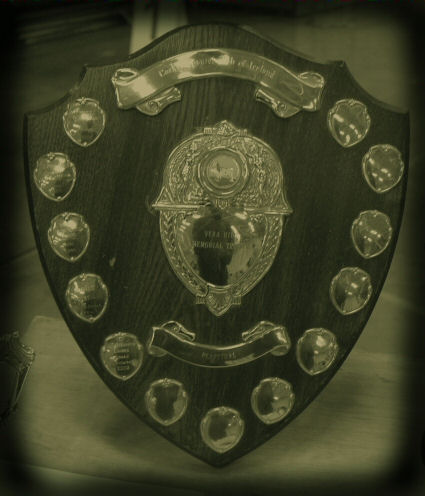 The Cocker Spaniel Club of Ireland

Vera Hill Memorial Trophy.

Perpetual
Presented to the Club in 1970 by Mr. Norman Hill, as a Memorial trophy in remembrance of his wife Vera Hill who passed away in December 1969.
Offered
1970 Reserve Best in Show at annual Club championship show.
2007 Minor Puppy Bitch.
Engravings/Plaques
1981 Murphy - Chantress King
1985 C. Purdy's - Cornbow Postmistress
1994 Hanna's - Evorg Almost An Angel
1995 T. J. Cardy's - Reaghbel Charming Girl
1998 Hoffin's - Ronbell Femme Fatale
2002 K. T. Stewart's - Lambeg Bonnie Shekira
---
Mrs. Vera Hill